Tour Traditional Dairy Farm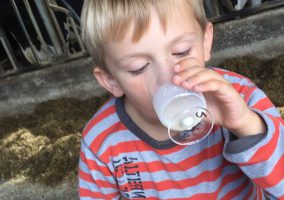 Aside from visiting our farm, there is also the possibility to visit the farm of Hendrik Jan. He has 85 cows in a traditional milking parlor and also raises 25,000 mother hens. This egg of this chickens are not for consumption but for the future chickens! Unfortunately we are not alloud to visit the chickens due to health reasons. But Hendrik Jan would love to tell you about the various farm activities on his farm and show us his cows. Curious??? We hope to see your soon!
Group price for groups up to 20 persons: 150 euro incl. VAT
The guided tours will last approximately 1.5 hour and can be booked as a morning or afternoon program. This package can be upgraded with tea, coffee and a small treat.