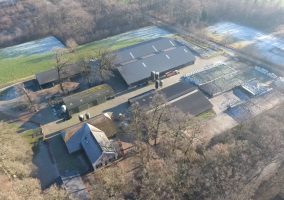 Does your business have an interest in the agricultural sector or are you less familiar with it but still looking for an excursion? In both cases, a tour on a dairy farm is definitely a must for the professional world. We guide your employees or guests through our company and tell about what is happening on a modern farm like ours. We will also talk about what knowledge is needed to run a dairy farm. This includes topics such as animal health, breeding, food but also nutrient cycles and landscape maintenance. Meanwhile you'll see the farm, from calf to milk robot, by which all the facets of the company are discussed. There is plenty of room to ask questions or delve deeper into a certain topic.
This excursion is suitable for a business trip, meeting break or congress
Group price: 150 euro incl. VAT
The tour takes about 1,5 hours and may be expanded with a cup of coffee and tea.