Attending the birth of a calf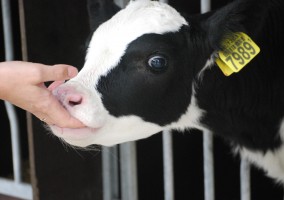 This is a very special outing for everyone who wants to experience the real farm life: attending the birth of a calf. Of course we cannot schedule this but we do know approximately on which day a cow will start calving. You can let us know in advance which period would work for you. We will then inform you when the cow starts calving so that you can attend the birth. If it doesn't work out on that specific day we will just try it again another time.
After this exciting experience you will have the honor to name the newborn heifer (female) or bull (male). Afterwards we will keep you updated on the highlights in the life of 'your calf'.
This packages costs 200 euro p.p. incl. VAT
Hint: This package can also make a great gift!